How to Remove a Cake From a Cake Tin
Knowing how to remove a cake from a cake tin will ensure that your superb creation stays in one piece, and hopefully in great shape. Knowing when to remove, and the best way to remove it, isn't often as clear as it should be in some recipes. This 'how to' breaks it down for you.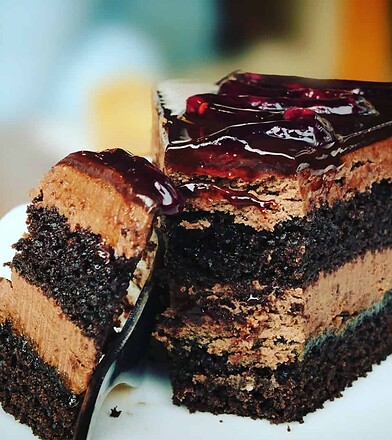 Steps
1- Determine the type of cake that you've made. If you've made a really loose cake then it's going to be a little be more tricky. If you have a more thick cake batter it wouldn't hurt to grease the pan and then very lightly dust the tin pan with some all-purpose flour right before baking the cake and it will help you release it from the tin.
2- Make sure you allow it at least the minimum time required for cooling. Always let the cake cool down at least 10 minutes in the tine. If the middle of the cake is still 'jiggly' then give it more time to cool.
3- Separate the cake from the edges. Run a palette or rounded butter knife around the inside edge of the cake tin and carefully turn the cake out onto a cooling rack.
4- Use a clean tea towel to catch the cake. To remove the cakes without leaving a wire rack mark on the top, put a clean tea towel over the tin, put your hand onto the tea towel and turn the tin upside-down.
5- Lift off the tin and greaseproof paper. The cake should come out onto your hand and the tea towel – then remove the greaseproof paper and turn it from your hand onto the wire rack.
Tips
Greaseproof paper really does make the job of removing a cake from a tin so much easier!