How to Put Shoes on Your Baby
Knowing how to put shoes on your baby properly will ensure that you do not damage your baby's delicate feet and stunt growth. The following 'how to' outlines a couple of the best approaches.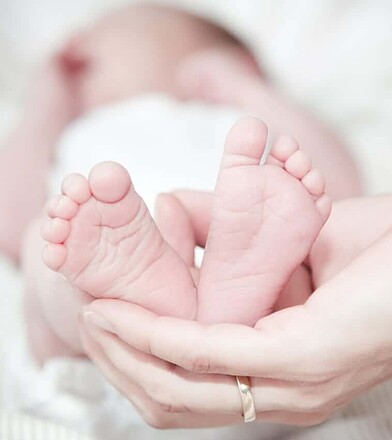 Steps
1- Babies do not need to wear shoes if they have not yet begun to walk. Before your baby begins walking they only needs non-slip socks or booties to get around in just to keep them warm.
2- Once your baby is walking, it is important to spend on a good pair of baby shoes from a reputable brand. They will not only prevent stunting, but also aid in development of balance.
3- Your baby needs to have a little room at the front of the shoe when stood up (not just sitting down). Buying shoes in the afternoon is advisable as babies' feet swell during the course of the day.
4- Put your baby's shoes on gently. Uncurl your baby's feet before putting the shoe on. It's best to also use socks appropriate to the temperature.
5- Gently slide the shoe onto your baby's foot. Be careful not to pinch the skin
6- Guide the toes to the tips of the shoe. Gently stroking your baby's foot while sliding the shoe on can help them to relax.
7- Check your baby's foot once the shoe is on. Watch for signs of redness or swelling.

Tips
Regularly check for flat feet and also watch for how your child turns his feet when he is walking. Contact a child foot specialist.
Check to make sure your child's shoe still fits after a few months. Your baby's foot will grow at a rapid pace while he is young, so you may need to buy him a new pair shoes every few months.